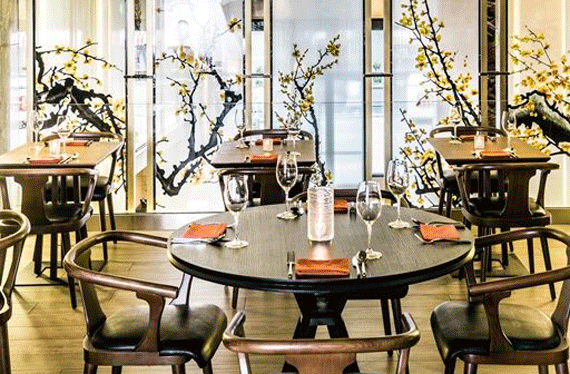 Taste on Ellis
134 Ellis St, San Francisco, CA 94102
California cuisine with a fusion of Hawaiian and Hispanic flavors. Located just two blocks from Union Square and a short walk to the Theater District.
The Taste menu is designed by Chef Peter Ochoa to lead or guest on a culinary journey inspired by his Hawaiian and Hispanic heritage. We encourage the shared dining concept so our guests can experience the wide variety of flavors on our menu. When you dine in this style, the meal becomes less about individual consumption and more about a shared experience.
Small plate ordering allows each member of a party to try something new without pressure of committing to any item. This is specifically for times where a large portion of something is unusual or out of their comfort zone. It's about finding commonalities across the table with an uninhibited thrill of the "NEW" thrown in for good measure.
Paired with a high level of guest service awareness, we strive to provide you an elevated, but fun dining experience. Join us for any meal of the day. Try dome classic dishes like Dungeness Crab Cakes, BBQ Pork Belly and our Ribeye. Also try unique dishes like our Hot Stone Wagyu with miso vinaigrette, fried shishito peppers and seasoned sesame oil.
PRE-THEATRE DINING NEAR A.C.T Geary Theatre
To complete your theatre experience our resident foodies have have handpicked a selection of restaurants near A.C.T Geary Theatre just perfect for pre-theatre dining.
Please note: The term A.C.T Geary Theatre as well as all associated graphics, logos, and/or other tradermarks, tradenames or copyrights are the property of the A.C.T Geary Theatre and are used herein for factual descriptive purposes only. We are in no way associated with or authorized by the A.C.T Geary Theatre and neither that entity nor any of its affiliates have licensed or endorsed us to sell tickets, goods and or services in conjunction with their events.